Is there any videos or pictures showing how much to use in the clutch.
Mine's an X2, but the clutch design is the same. After battling "belt bark" for years I changed from greaseless to Tink Seal. I used the
Weller instructions
. I have a little over 100 miles on it now and it works great, no belt bark yet. I'll know if it fixed the "belt bark" after another 100 miles.
The consensus was I didn't use enough, so you might want to add a little more Tink Seal.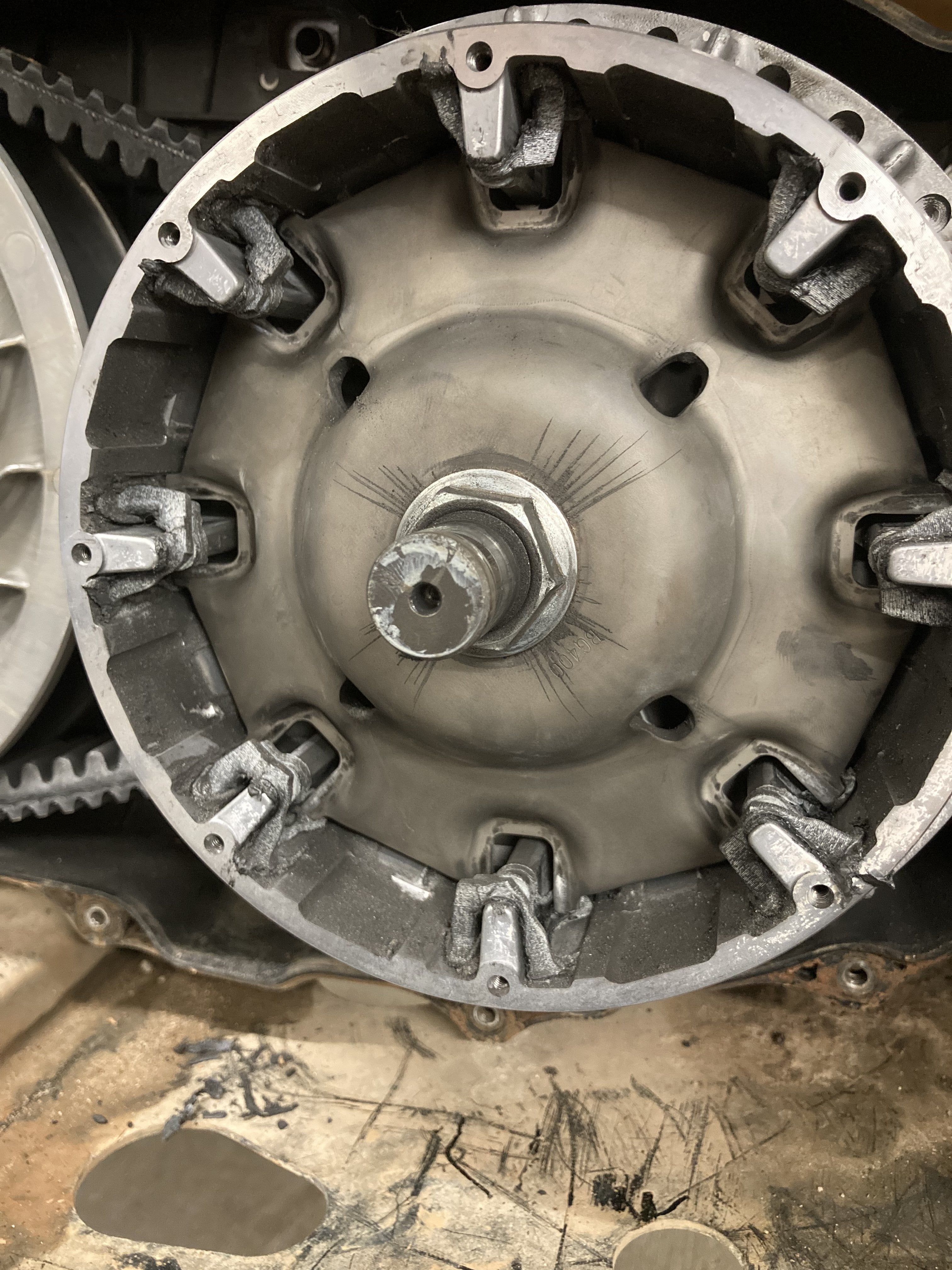 What's the ratio of Tinkseal to wheel bearing grease? I have mixed 16:1 (1oz to a pound) with Mobil1 red.
www.wolverineforums.com
Weller Instructions