Discussion Starter
·
#1
·
Hello from Canada! Glad I found this forum, it has been helpful and I have done some mods to my Woverine already, based on what I have seen here. Thanks for that!
So, here's our introduction and some pics of our first two adventures in our new Wolverine:
Well, I got the bug (from my wife) to look at a side by side. We have a 660 Grizz which is a great machine but we wanted to try a side by side. Had my wife convinced we were going to buy a used Rhino but this is what she found in the garage instead. Very happy lady!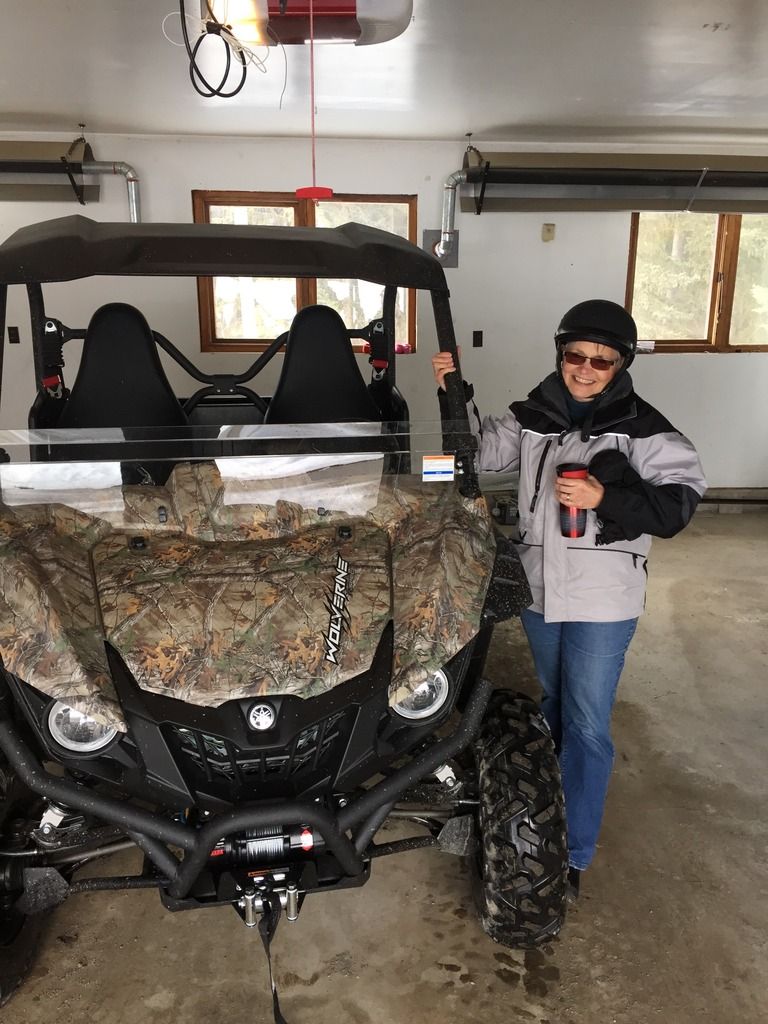 We live in the mountains of BC and headed off on our first run above Kamloops Lake. Still lots of snow on the north side of the hills.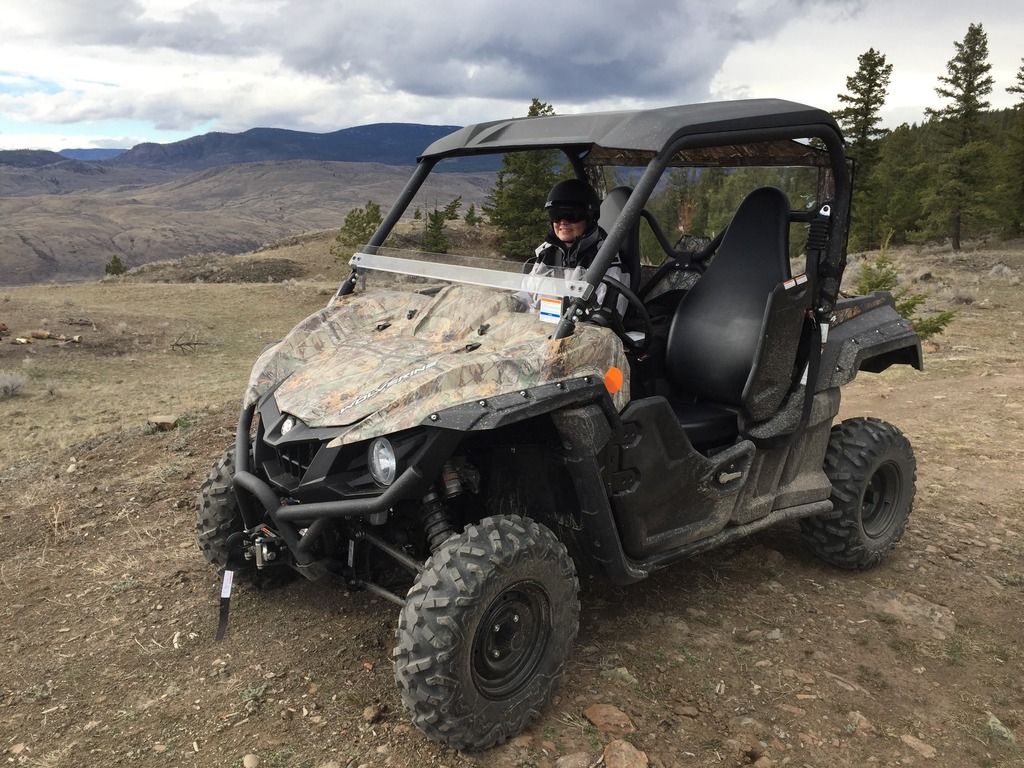 The Wolverine has proved to be very nimble with lots of power. Getting into the high country was fun and easy.
On our next trip we went to the south side of the North Thompson river. It is above a little village called Walhachin, neat history to that place. A lot warmer and a new set of problems. Cactus everywhere! Haven't had to deal with this before. My wife wasn't impressed when some of them flew off and came back in the cab and embedded themselves in her jacket!
Not the best pic, they were pretty far below, but there were lots of deer in these little valleys. They weren't happy to notice us above them.
Came across this tree in an alpine meadow. It split that rock in half! Thought that was pretty impressive.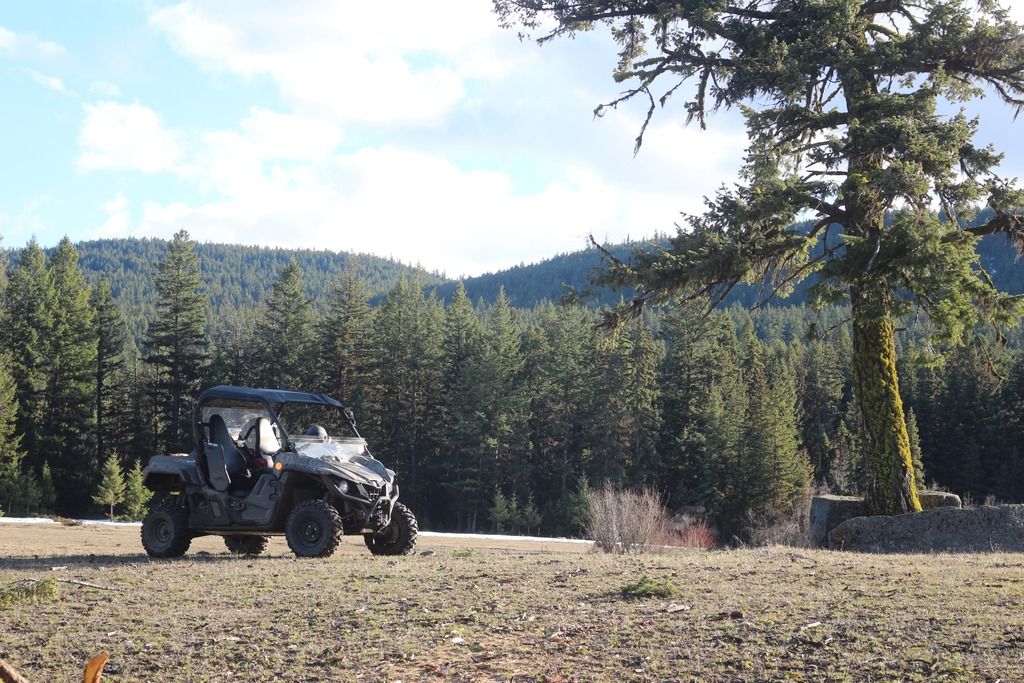 You begin to see how insignificant you are up here. The Wolverine is in the bottom left corner.
Well, I hope you enjoyed our pics and trips. Looking forward to lots more with the Wolverine. It's all my wife and I talk about: Where are we going next? Spring bear has opened here so we have some plans for an extended camp and hunt. Enjoy looking at your pics as well and seeing where you spend your time! Really enjoying this forum. Glad I found it.