My storage solution. (pics added.)
I was reluctant to spend the $240 for the OEM storage box. I found this at Menards today for $59.97.
Contico Model 3725 (built-in lock) or 3725NL (lockable hasps only)
36.75" x 22.75" x 20.25"H / 50 Gallon Capacity
Interior Dimensions: 31.75" x 16.5" x 18.75"
Recommended Maximum Load: 250 lbs.
The side to side fit is perfect when slid completely forward. There is approximately 6" between box and tailgate.
Gap between box and tailgate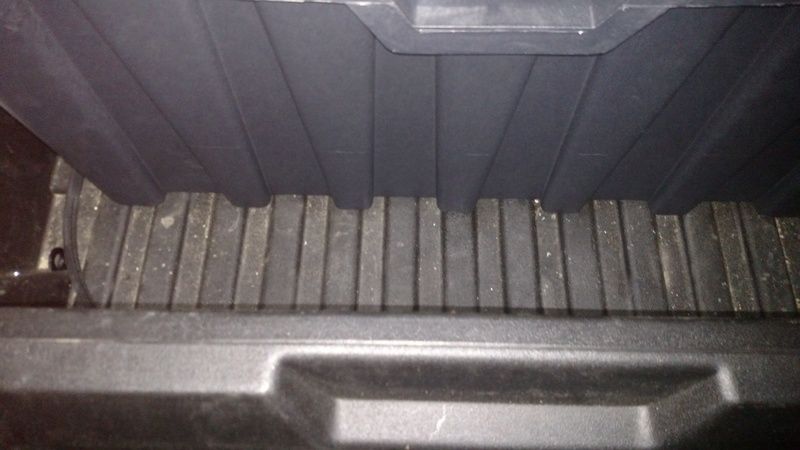 Side fit, nice and snug in the front.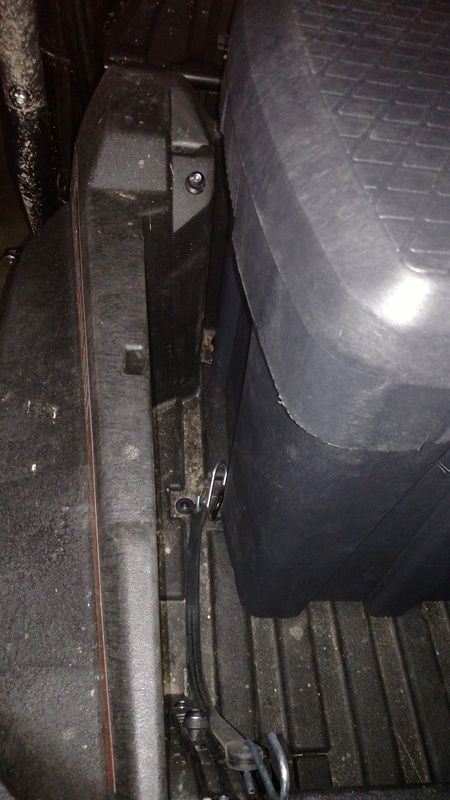 Open view