My wife and I took a trip to Southern West Virginia with some friends this past weekend. We stayed at the freshly renovated Wagon Wheel Resort, near Crumpler, West Virginia.
I took the Wolverine and our friends were in a 900XP 4-seater. My wife has been there with me on our Grizzlies once before and our friends had never been there. I did my best to show them around the Indian Ridge and Pocohontas systems, as well as the Outlaw Trails. I hate to say I was impressed with the Wolverine because I expect a lot from it, but I was indeed impressed. We ran over rocks, hills, streams, mud, you name it. The Wolverine never hesitated to go anywhere I pointed it. I will also say that I have been over those trails many times on my Grizzly and was always worn out by the end of the day. Not the case in the Wolverine. It was comfortable all day!
Day one we rode mostly Outlaw trails and a little of Indian Ridge.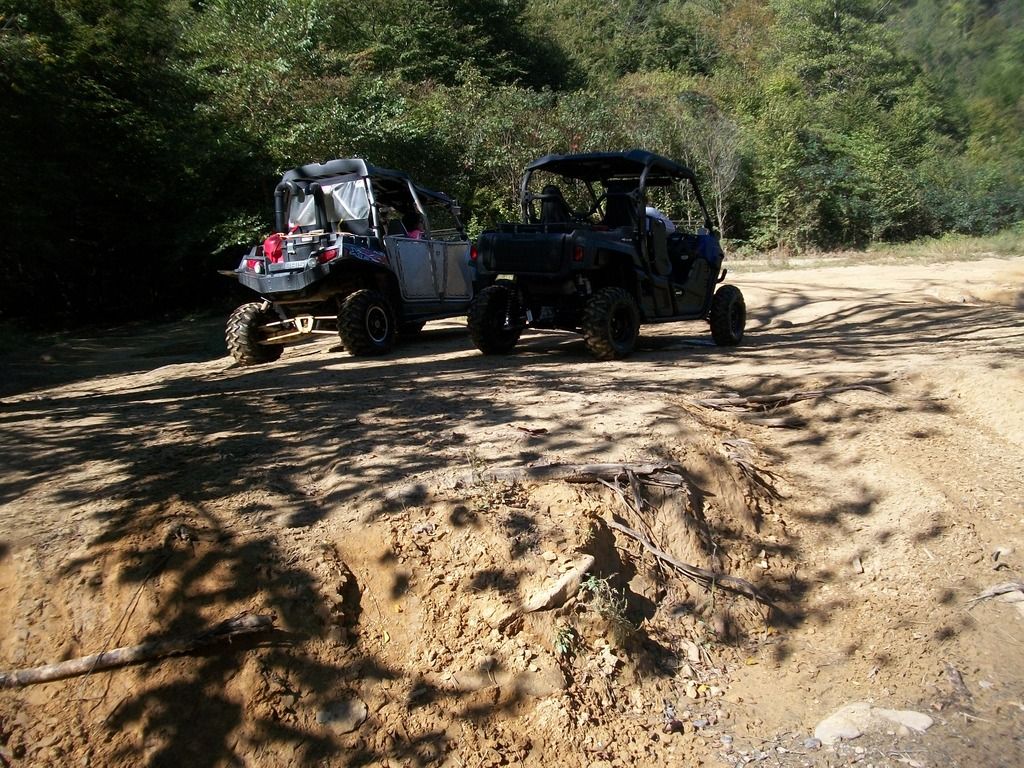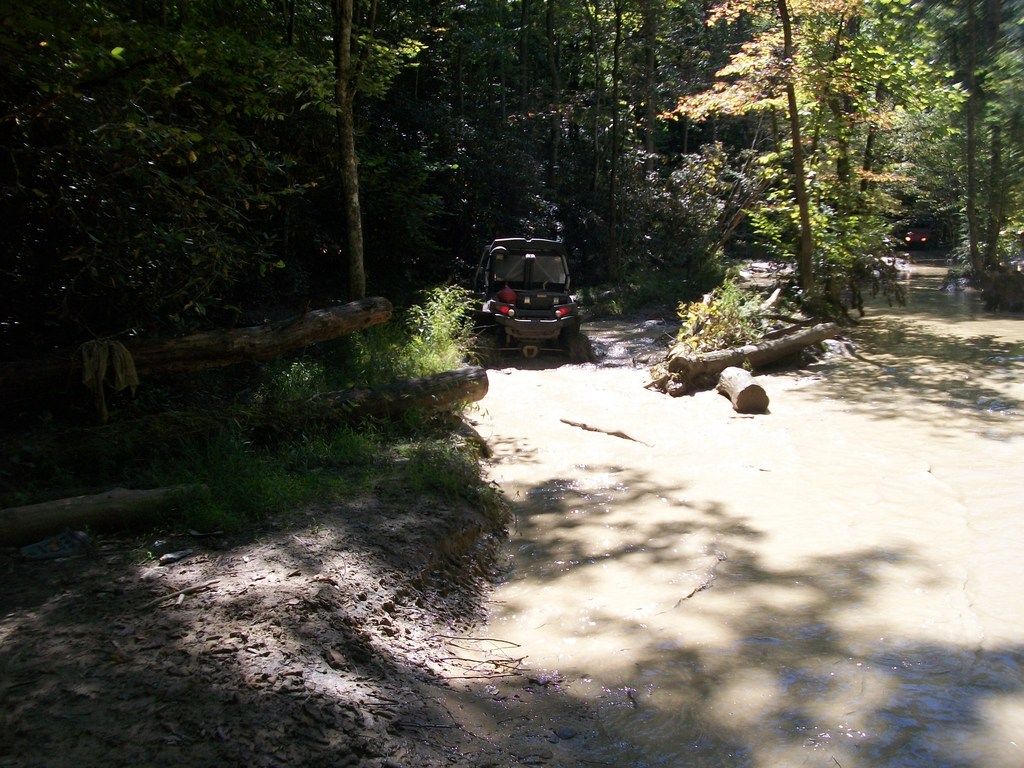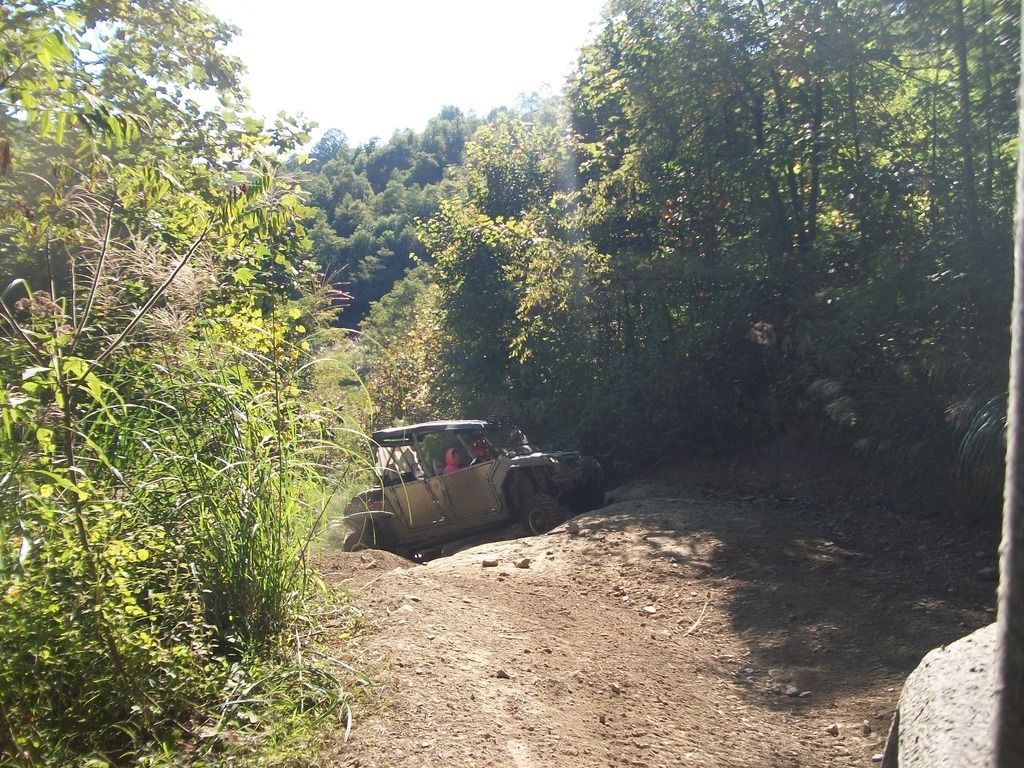 The second day we rode up over the mountain to the Pocohontas system. We hit some Outlaw stuff over that way, rode into Bramwell and hit the Corner Diner for lunch. Then we rode back to the Indian Ridge system, did some playing around over there before heading back. On the way back, I took them through Soggy Bottoms and then up to the Ghost Mine before heading back to the wagon Wheel.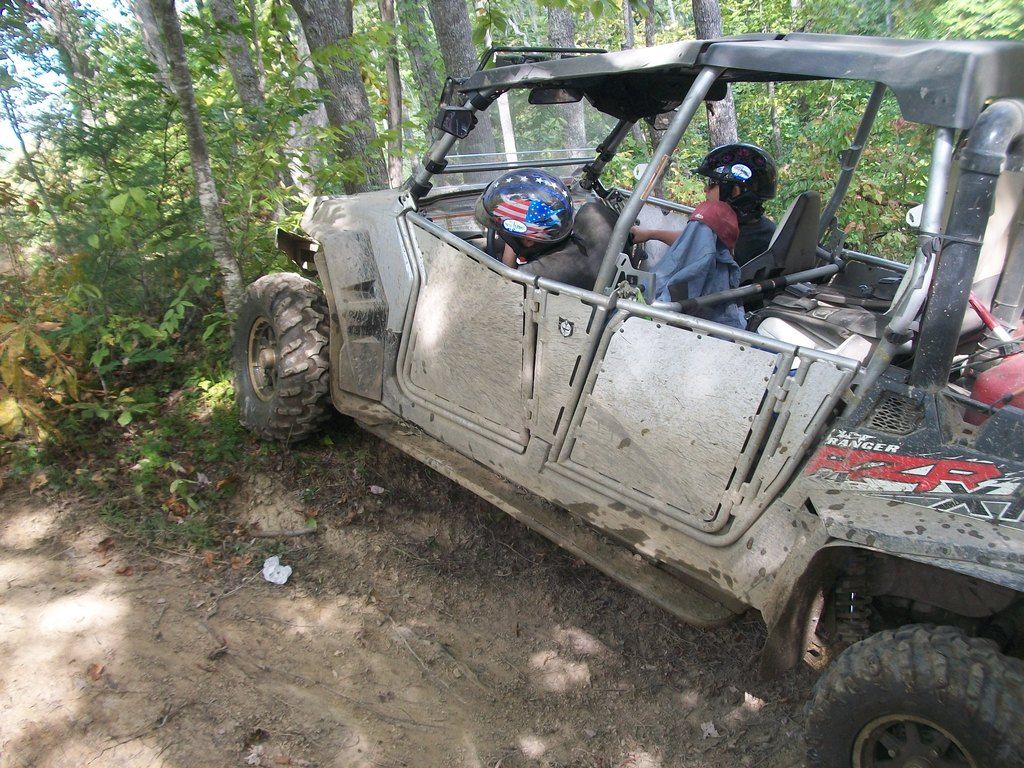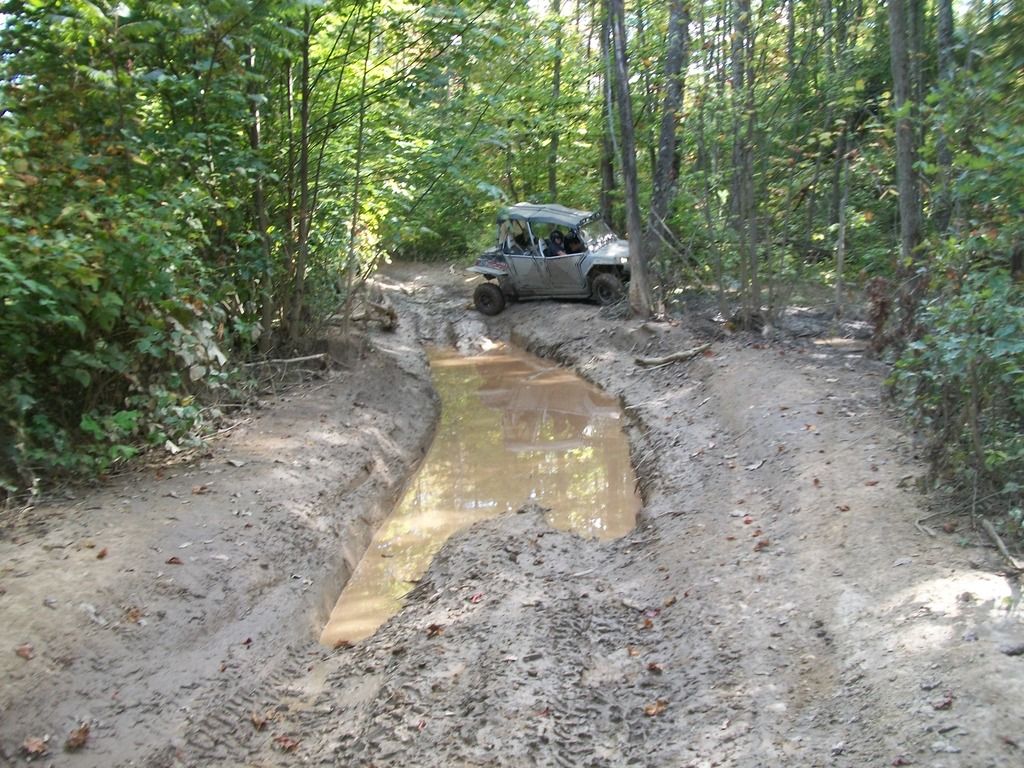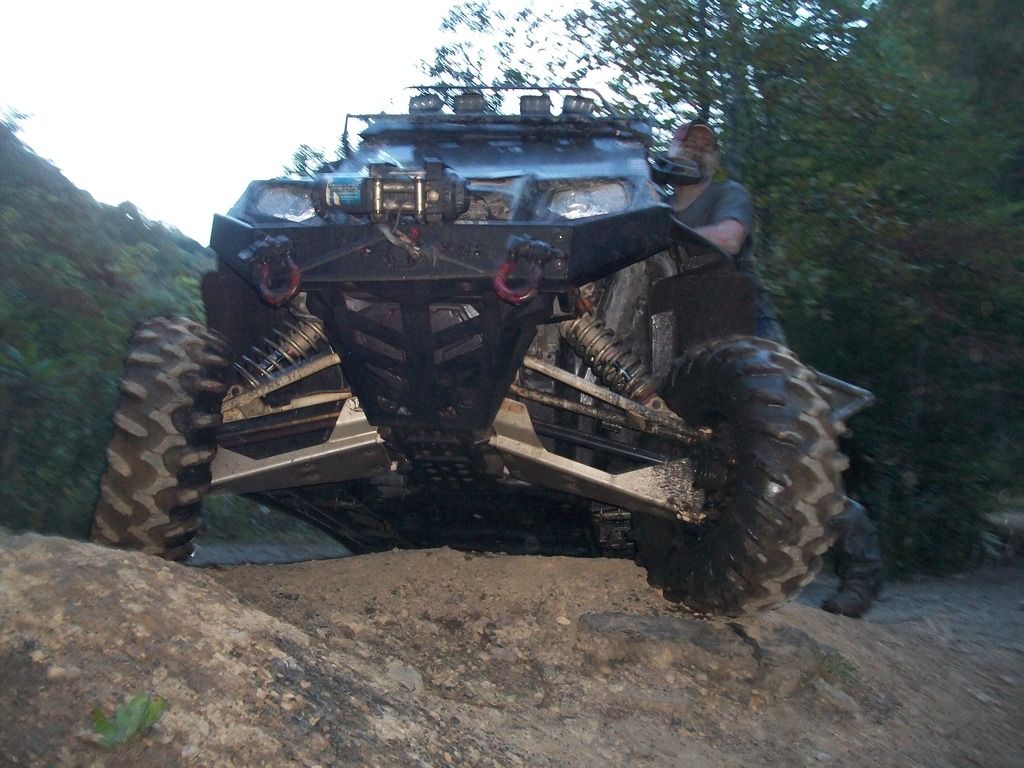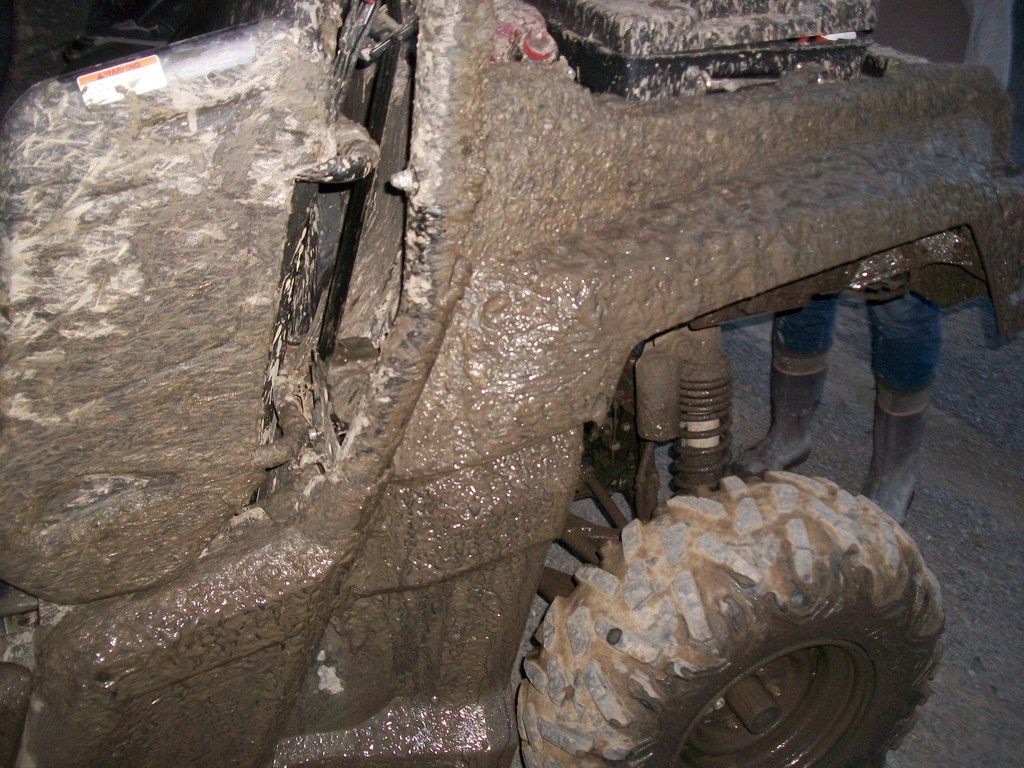 And after burying the RZR going through Soggy Bottoms, Chris and his girlfriend took a bath in Pinnacle Creek to get the heavy mud off, LOL!
Overall we put on around 200 miles and enjoyed every minute!
I'll post more pictures when I get them from my wife and the other couple that went with us.